Mountain Pine Ridge Tour
Mountain Pine Ridge Forest Reserve, the oldest of National Parks, is a nature reserve in the Cayo District of southern central Belize. Established in 1944 to protect and manage the native Belizean pine forests. Located in the highlands of the southern zone of western Belize, the Mountain Pine Ridge Forest Reserve offers cool temperatures and reveals splendid natural monuments. Within its 300,000 acres of protected pine forests, you will find sites including Thousand Foot Falls, the largest fall of Belize and the Central American region, as well as the cave Rio Frio, a quarter-mile cave, to name a few.
This tour is mainly a geological tour to see the beauty of Belize's Pine forest and to swim at the beautiful Big Rockfalls and Rio Pools form by a river that makes up this landscape.
First, we visit the Rio Frio Cave. The Cave is a limestone cavern through which the Rio Frio flows for 76 yards. Before the water exits the cavern, the river flows over granite outcrops in a long attractive series of rapids and cascades.
Mountain Pine Ridge Tips and Advisory
Mountain Pine Ridge Tour Experience with Luis
Kawiil Tours is an inbound tour operator for Belize and is owned and operated by Luis Zaiden. Luis grew up in San Ignacio Town, Cayo district in the beautiful foothills of the Maya mountain. From a young age, Luis had a passion for history and nature. He spent most of his childhood with his friends playing in the river and also playing hide and seek in what is now Cahal Pech Archeological site. He never knew at the time that he would end up running his very own Tour Company. Nevertheless, that came to an end when he went to high school and eventually started working in Belize City.
KaWiil Tours offers the best of Western Belize. Luis and his licensed tour guides are well-trained and highly educated in Maya History. Travelers refer to Luis as having an "Encyclopedic Memory" of nature and history.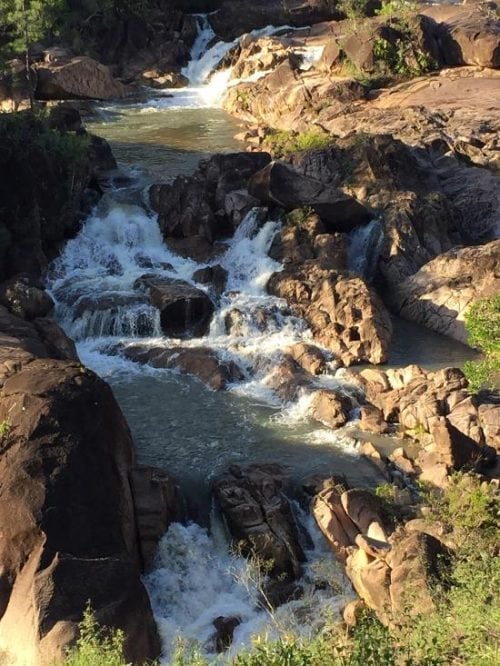 Book Mountain Pine Ridge Tour Today!
Here's what people have to say about us
Based on 18 reviews