Caracol and Belize Mountain Pine Ridge Combo
Caracol is one of the top five mayan ruins in the classic period and it helped Calakmul in the conquest of Tikal in 562 AD and became a front runner in Maya Affairs in the southern maya region.
Mountain Pine Ridge Forest Reserve, the oldest of the National Parks, is a nature reserve in the Cayo District of southern central Belize. Established in 1944 to protect and manage the native Belizean pine forests. Located in the highlands of the southern zone of western Belize, the Mountain Pine Ridge Forest Reserve offers cool temperatures and reveals splendid natural monuments. Within its 300,000 acres of protected pine forests, you will find sites including Thousand Foot Falls, the tallest falls of Belize, and the Central American region. As well as the Rio Frio Cave, Rio on Pools, and the Big Rock Falls.
During this trip, you have the opportunity to explore the Rio Frio Cave. This incredible limestone cavern spans an impressive 76 yards and is home to the Rio Frio River. As the river flows through the cavern, it creates a stunning series of rapids and cascades over granite outcrops before exiting the cave.
Tour Package Tips and Advisory
Experience with Us!
Kawiil Tours is a tour company operating in Belize that provides the best experience in Western Belize. Their licensed tour operator is highly trained and knowledgeable in Maya history and nature. Travelers have described the company as the most knowledgeable guide in Belize. Have a look at our top-rated reviews on TripAdvisor.
The owner, Luis, is a member of the Cayo Cave Guides Association and serves as the head of the education department. In this role, he conducts research, delivers lectures to guides, takes them on field trips, and shares his expertise in archeology and botany, etc. to improve their guiding skills.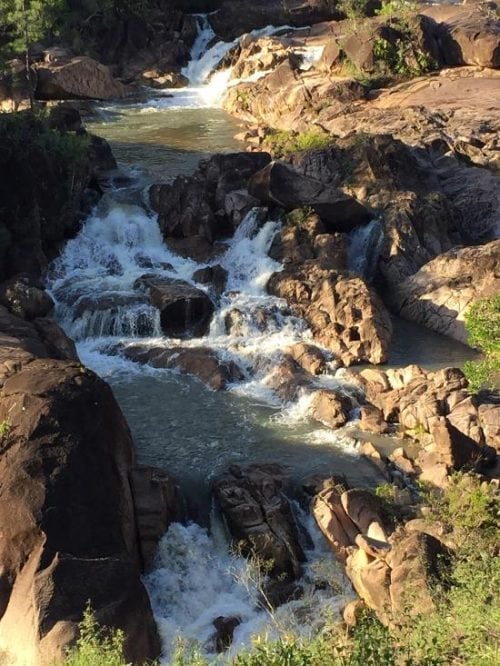 Book your tour combo today!
Here's what people have to say about us
Based on 18 reviews