Belize ATM Cave Tour
The ATM cave is now a national park co-managed by the Institute of Archaeology and is one of the top tourist attractions (Adventures) in the country.
The guided trip into the famous Actun Tunichil Muknal Cave takes you deep into the underworld that the ancient Maya called "Xibalba".
The  ATM Cave Tour starts with a scenic 3 hours hike through Tapir Mountain Nature Reserve, wading across crystal-clear rivers and hiking under the jungle canopy.
Upon reaching the natural, hourglass-shaped opening you'll know that you have arrived at the entrance of the cave. Here you'll gear up with a helmet, headlamp, and life jacket provided by your licensed tour guide.
With a cool swim across a beautiful turquoise pool (about 15ft across), you will enter the cave.
From that point, follow your tour guide, hiking, climbing, twisting, and turning your way through the darkness of the cave for about an hour. Don't fear, you're in safe hands with Luis as he points out every possible area of injury and instructs you on how to avoid them.
Witness Giant shimmering flowstone rock formations surrounded by thick, calcium-carbonate stalactites dripping from the ceiling and stalagmites growing from the cave floor.
Belize ATM Cave Tips and Advisory
Belize ATM Cave Experience with Luis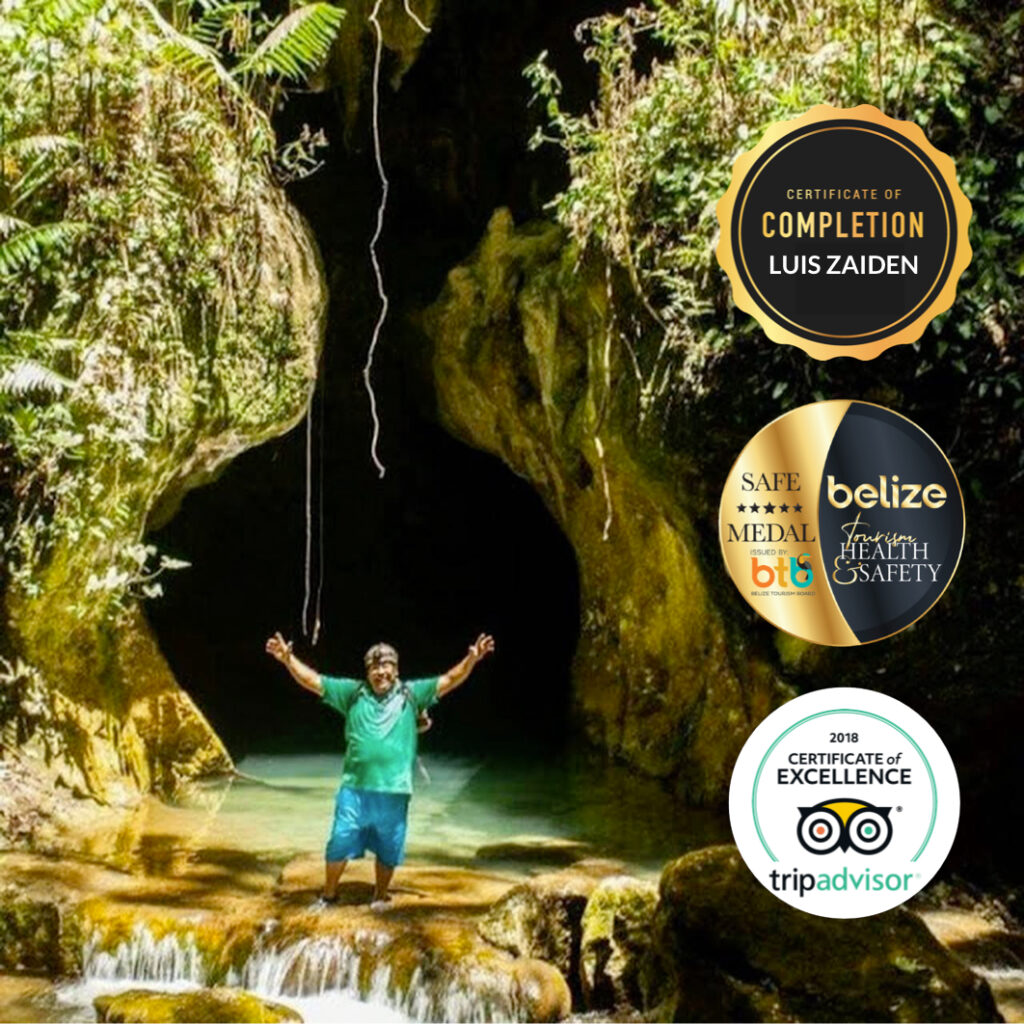 Book ATM Cave Tour Today!
Here's what people have to say about us
Based on 18 reviews