Belize Adventure Tours
When it comes to tours and tourist attraction you will find no shortage in Belize. Just a 2 hour flight from Miami, Florida or Huston, Texas.
Once in Belize you will find that the country is quite pleasant and easy to get around as the people speak fluent English, who are some of the must happies people in the world. This aspect of Belize mix with many natural wonders such as Caves, Rivers, Waterfalls, Rainforest, Mountain and Valleys are perfectly blend with the great Mayan Civilization who's ruins litters the entire Country. Belize many tours and attractions can be done by people of all ages and is great for a family vacation as well as the solo traveler.
Belize's is a place where visitors can witness Mother Nature in all her wondrous majesty.
Ka'Wiil Amazing Tours
You will find the ultimate Central American vacation destination in San Ignacio Town, in the western part of Belize. The Town is bursting with life and is surrounded by many tours and attractions.
Travelers to San Ignacio Town can experience the thrill of zipping in Jungle and Rain-forest canopy locally or near the great Mayan city of Tikal, during their Zip Line tour. Explore the many Maya Ruins (Archaeological site) in and around the town, one of the most spectacular and highly recommend Mayan Ruins to see is Caracol, known for its Ka'ana or sky temple.
For the adventurous and young at heart Belize offer an amazing tour experience you won't find any other place in the world, namely the Actun Tunichil Muknal Cave. This Cave system once server as the Mayan underworld. Today is a natural museum fill with Maya artifacts and skeletal remain, and offer an Indiana jones type experience.
Belize also boost many laidback tours and attractions such as cave tubing, horseback riding and River Canoeing where one can taking nature sights and sounds from a more relaxing point of view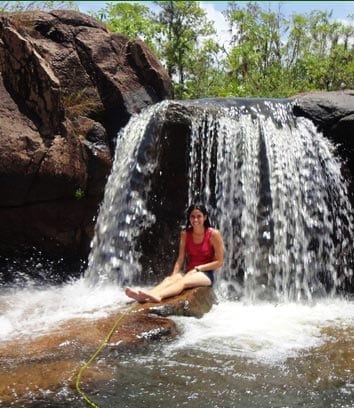 What better to tour Belize and all her wonder than with Ka'Wiil Tours. Ka'Wiil mean "the way of the maya", explains it all about this awesome tour company in San Ignacio Town, Belize. Ka'Wiil Tours owner and expert guide Luis Zaiden has selected a handful of the best tours and attractions you will ever find in western Belize.
Explore Belize's many tour and attraction the way the mayas once did with Ka'Will tours and their expert and experience guide Luis Zaiden as they take you the solo traveler or your family or groups on some of the most incredible adventures Belize has to offer.